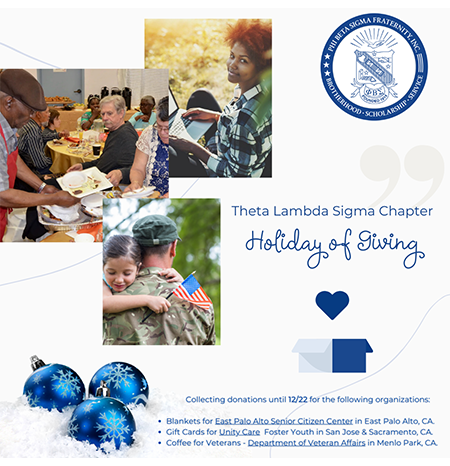 Christmas is right around the corner and this year due to the ongoing COVID-19 pandemic, families will be struggling to have a decent holiday celebration.
For those that are less fortunate, Theta Lambda Sigma chapter is sincerely engaged in sharing our money, time, and energy to help the least among us. Theta Lambda Sigma Chapter of Phi Beta Sigma Fraternity, Inc. would like to donate blankets, gift cards, and coffee to organizations that are involved in the distribution to the needy.
Brothers and friends, we are asking you to make a financial donation to this needy cause.
Social Action Giving Donations