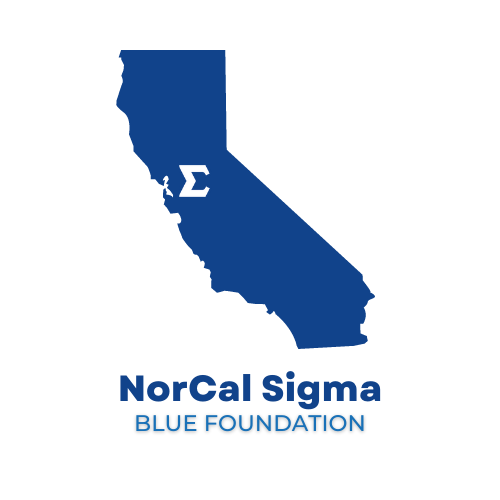 The principle activities and purpose of NorCal Sigma Blue Foundation (NCSBF) are to:
Provide charitable social, educational, and community resource support and information to families and others in need, including under-served minority high school and first-year college students.
Provide educational scholarships to minority high school seniors and/or first year college students in under-served communities, partner with and support other organizations through community service events, and lastly support the social and economic development of those in need.
NorCal Sigma Blue Foundation is funded by monies raised from our Golf "Fore" Our Future Success Tournament, personal donations and grants received from local companies and organizations.
NorCal Sigma Blue Foundation was established in 2022 and is operated as a 501(c).3 non-profit charitable entity of Phi Beta Sigma Fraternity's Theta Lambda Sigma chapter based in San Jose, California. Our Tax ID is 88-3120751.
Annually, NorCal Sigma Blue Foundation awards educational scholarships to deserving high school seniors. Our talented scholarship recipients come from high schools listed below.
Moreover, our scholarship funds have been used at colleges and universities, listed below, throughout the country.
Our scholarship program is open to high school seniors residing in the Greater Bay Area. If you are interested in applying, please leave us a message via our contact us page.
To donate to NorCal Sigma Blue Foundation, please click donate.
You can donate safely and securely through PayPal.
High Schools
Edison High School
Lincoln High School
Lathrop High School
Chavez High School
Kimball High School
Archbishop Riordan High School
Stagg High School
Franklin High School
Colleges/Universities
Clark Atlanta University
Long Beach State University
San Jose State University
Morehouse College
Spelman College
University of California Berkeley
University of California Los Angeles
University of Pittsburg
California State University Fullerton
California State University Los Angeles
Lehigh University
University of Pacific