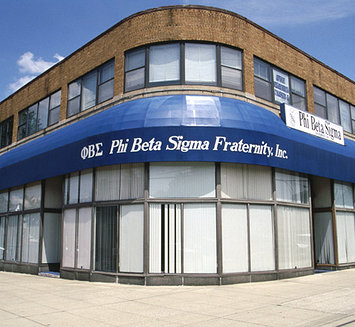 The Bigger and Better Business program of Phi Beta Sigma Fraternity serves as the umbrella for other national initiatives involving business. The program's goals include supporting businesses, increasing communication with sigma brothers involved with business, and instilling sound business principals and practices to members of the community. Project S.E.E.D. (Sigma Economic Empowerment Development) is the foremost Bigger and Better Business Program. The program was developed to help the membership focus on two important areas: Financial Management and Home ownership.
The Bigger and Better Negro Business idea was first tested in 1924 with an imposing exhibition in Philadelphia. This was held in connection with the Conclave. Twenty-five leading Negro Businesses sent statements and over fifty sent exhibits. The whole show took place in the lobby of the YMCA. Several thousand visitors seemed to have been impressed. The response was so great that the 1925 Conclave in Richmond, Virginia voted unanimously to make Bigger and Better Negro Business the public program of the Fraternity, and it has been so ever since."
Phi Beta Sigma Fraternity believes that the improvement and economic conditions of minorities is a major factor in the improvement of the general welfare of society. It is upon this conviction that the Bigger and Better Business Program rests. Since 1926, the Bigger and Better Business Program has been sponsored on a national scale by Phi Beta Sigma Fraternity as a way of supporting, fostering, and promoting minority owned businesses and services.
As told by Dr. I.L. Scruggs (excerpts from Our Cause Speeds On): "Philadelphia, 1924, Phi Beta Sigma Fraternity 'arrived'. We had a mob of people at this Conclave. There were representatives from twenty-eight chapters -and all the trimmings. The introduction of the Bigger and Better Negro Business idea was made by way of an exhibit devoted to this topic."