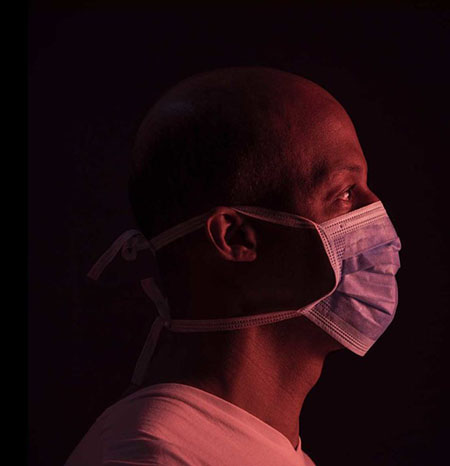 As the Founder & CEO of Unity Care and Founder & Chair Emeritus of the Black Leadership Kitchen Cabinet, and long time member of Phi Beta Sigma Fraternity Inc, Theta Lambda Sigma chapter serving San Jose, California, Bro. André Chapman has dedicated his life's work to advocating for underserved communities while challenging formal system partners on how to effectively engage communities of color.
In late March Mr. Chapman awoke in the middle of the night thinking about the disproportionate impact COVID-19 was having upon the Black community. He thought about the confusion and misunderstanding about the disease within his own family and the organization he leads. He recognized the lack of trustworthy communications and education about COVID-19 for the Black community, and he felt compelled to take an offensive stand.
From that 4 a.m. brainstorm, COVID-19 Black was born. An initiative of Unity Care in partnership with the Black Leadership Kitchen Cabinet, COVID-19 Black aims to educate African Americans not only about how to protect themselves from COVID-19 but also about the other health and wellness issues impacting their community. We refer to these as the backpacks of trauma that affect all aspects of our lives: health, education, housing, employment, legal system, environmental and social well-being.
COVID-19 Black is an opportunity to leverage our collective strengths so that our community is better engaged, informed and educated about the preventive measures needed to fight this health crisis. COVID-19 Black is also a platform to shape a narrative of our own content and storytellers to best convey our messaging and strategies for overpowering this legacy of discrimination.
More than 700 people participated in our first regional virtual town hall meeting on July 30, where we heard from African American leaders of community organizations and public health departments from all around the Bay Area. Click here to watch the full recording of the town hall
COVID19Black Resources