Details

Created: Sunday, November 15 2020 1:02 pm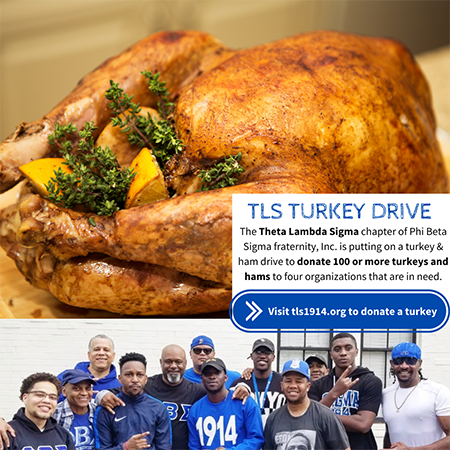 Hunger and homelessness are prevalent in America. For those that are less fortunate, Theta Lambda Sigma chapter is sincerely engaged in sharing our money, time, and energy to help the least among us. Theta Lambda Sigma Chapter of Phi Beta Sigma Fraternity, Inc. would like to donate 100 or more turkeys to organizations that are involved in the distribution to the needy.
Brothers and friends, we are asking you to donate at least one or more turkeys or hams to this needy cause. The average turkey/ham costs around twenty dollars.
Social Action Hunger Donations